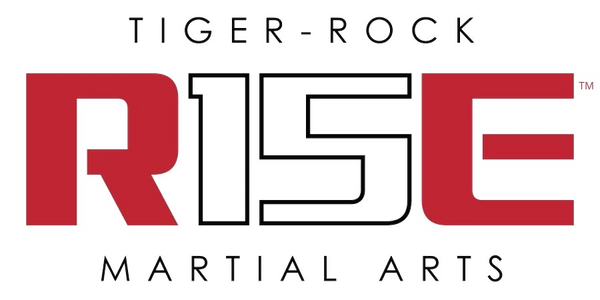 Our Mission
We believe in training for our journey both as a martial artist and a citizen. The 15 levels of our belt rank system symbolize the journey we take to develop the skills that allow us to R15E to every occasion and help transform the world one person at a time.
Come join us on the journey as we take new recruits, pursue excellence, and transform them into experts with the skills to achieve lifelong success.
Our Classes
All classes are split by age and skill level, so that we can make every class relevant and exciting for our athletes. Adults train with adults, and kids train with kids. Occasionally we will offer special "mixed" classes where Kids, Teens and Adults will come and train together which provides a fun and family friendly experience for all.
Students can come as often as they like! We recommend at least 2 sessions per week. Our goal is that every session will leave the student SWEATING, SMILING, & LEARNING!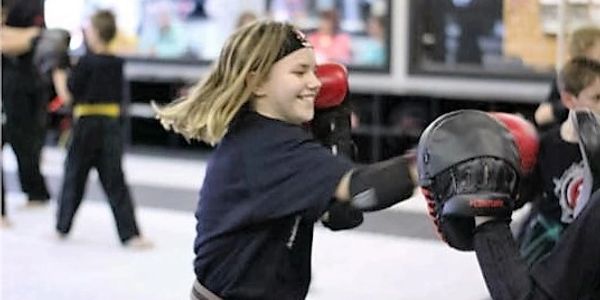 Clint Asay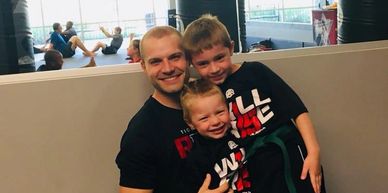 Clint is a 6th Degree Master Black Belt with over 25 years of martial arts experience and Co-Owner of Tiger-Rock Lone Tree.
With a BS in Exercise Science from BYU, he combines cutting edge sports science and the latest teaching techniques to give his students the most effective experience possible. Over the years Clint has taught countless self-defense seminars for women, trained others in various weapons systems, and instructed tactical self-defense for the ATF.
Christopher "CJ" Johnson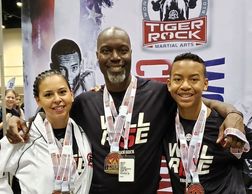 CJ is a 4th Degree Black Belt with over 10 years of martial arts experience and Academy Manager of Tiger-Rock Lone Tree.
Starting his career as a professional basketball player, CJ continued his education with the US Navy (as a US Navy Seabee). He holds a BA in English as well as technical degrees in Construction Technology, Automotive Prototyping and Machine Theory. Before joining Tiger-Rock full time to combine two of his passions – Martial Arts and teaching – he worked for companies such Google, Amazon and the Department of Labor.
Jennifer Farren
Jennifer is a 4th Degree Blackbelt with over 5 years of martial arts experience and the Farren family are co-owner of Tiger-Rock Lone Tree.
Her early career as a licensed pharmacist gave way to being a stay at home mom when her firstborn son was diagnosed with autism. After witnessing the benefits of martial arts training for both of her boys, Jennifer tried it for herself and has found a new passion. Having experience in roles as a martial arts student, as a mother of both a special needs and a neurotypical son, as an owner, and as an instructor, she brings a unique multifaceted perspective to the mat.
Lindsey Johnson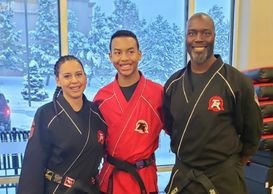 Lindsey is a 3rd Degree Black Belt with over 7 years of Martial Arts experience and has been on our Certified Instructor team for 5 years.
Lindsey works full-time for Jacob's Engineering as a Procurement Professional during the day, and is a certified instructor at Tiger-Rock in the evening. Lindsey is also Mr. Johnson's better half and the proud mother of two. Her daughter lives in Georgia and is a Sports Medicine Specialist and her 13 year old son is a 3rd Degree Blackbelt here at Tiger-Rock. She was inspired to teach Martial Arts when she learned the benefits of self-defense herself, and saw the value in being able to help others learn to protect themselves. Lindsey is known as a fierce competitor throughout Tiger-Rock Nation and has taken home numerous medals in Ho-Am Form and Sparring from the Tiger-Rock World Championships, including Gold in the Masters Division. She adds tremendous strength, positivity, and fun to our program.
Kimberly Nuttall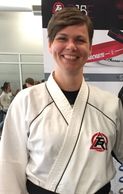 Kimberly is a 2nd Degree Blackbelt with over 3 years of martial arts experience and has been a certified instructor since August 2019.
Kimberly joined Tiger Rock as a student in January 2017 after attending a women's self-defense class offered by Tiger Rock.
She loved the training so much she committed to make martial arts a life-long pursuit and set her sights on becoming a black belt from that moment on. She began assisting the certified instructors in class after about a year of training, and eventually became certified herself.
Kimberly loves teaching and demonstrating new skills to students and in turn having the opportunity to see our students gain confidence from their training and grow as both a martial artist and a person.
Adam Farren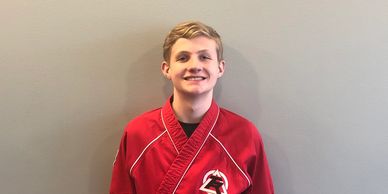 Alex Shultz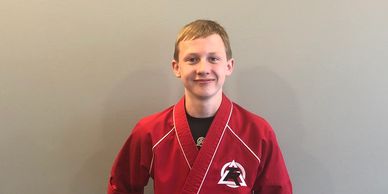 Cora Nesbett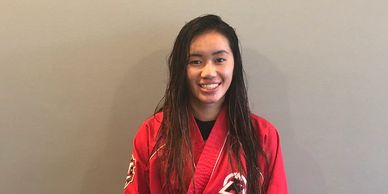 Evelyn Wardell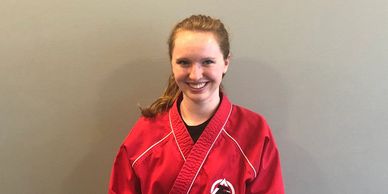 Paige Hoyt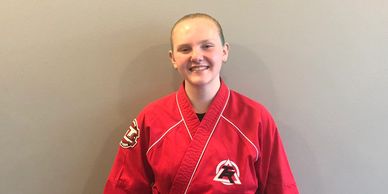 Hear about Thomas' journey and how the Tiger-Rock R15E program has transformed Thomas and his family,